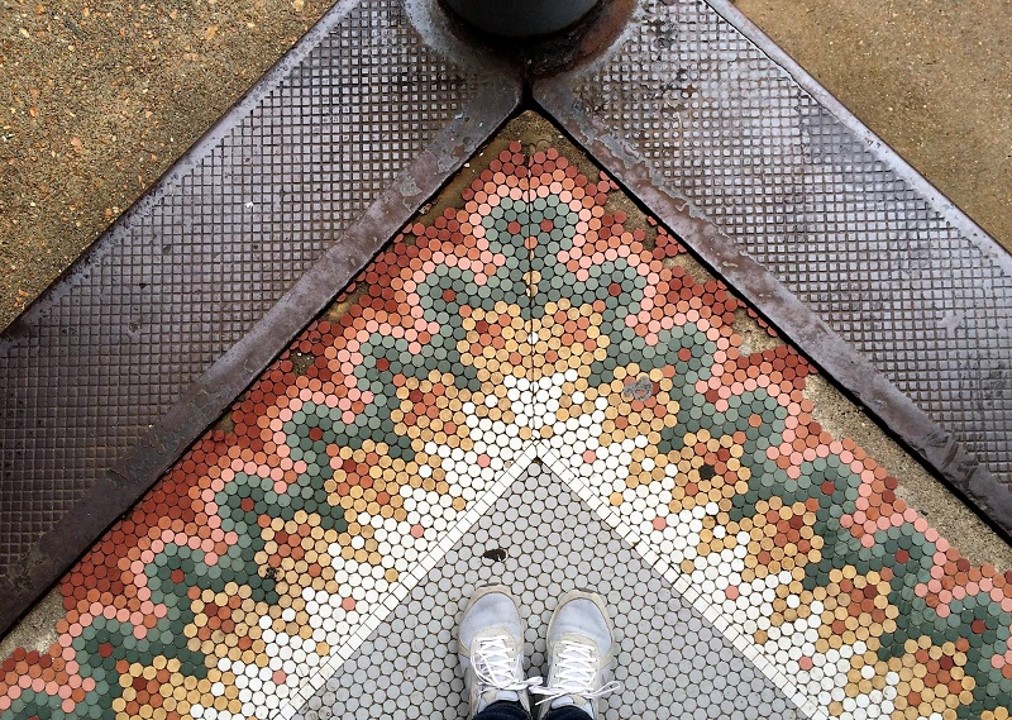 Vintage porcelain mosaic discovered in the Shaw neighborhood, St. Louis, MO
In every historic neighborhood, you will find a common and creative legacy from prewar America: unglazed porcelain mosaics. These mosaics can be found in foyers, lobbies, bathrooms, and atriums, and were designed to imbue a unique personality, impart an architectural period aesthetic, or convey alphanumeric information such as the address, function, or brand identity of the space.


Did you know that every color, pattern, and historic design from prewar America can still be authentically reproduced today? With the Subway Mosaics collection from Heritage Tile, you can materialize your individual creative vision in a one-of-a-kind mosaic design. Your own made-to-order masterpiece can be designed, assembled, and shipped directly to you, ready to install, in a matter of weeks.


Discover the Subway Mosaics collection from Heritage Tile. Visit our Installation Gallery and Design Guide to get started. Request a design consultation to discuss your project.

What can we make for you?
FINE POINTS: The mosaic design process for the reproduction of a historic mosaic pattern begins with the drawings for individual modules that will be pre-mounted as interlocking sheets, ready to be installed.
Design assistance is complimentary, and includes a rendering to demonstrate how the modules interconnect to produce your mosaic design.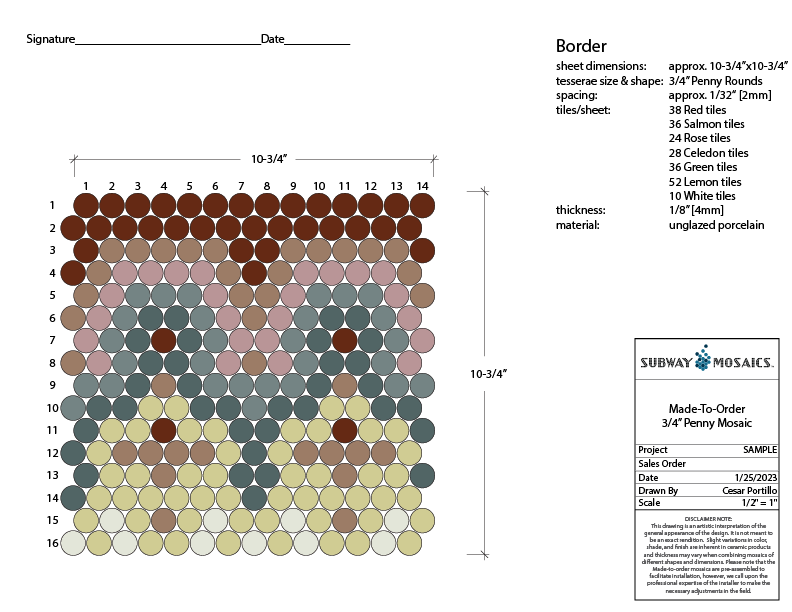 Modules are pre-mounted using a clear adhesive film that is removed prior to grouting.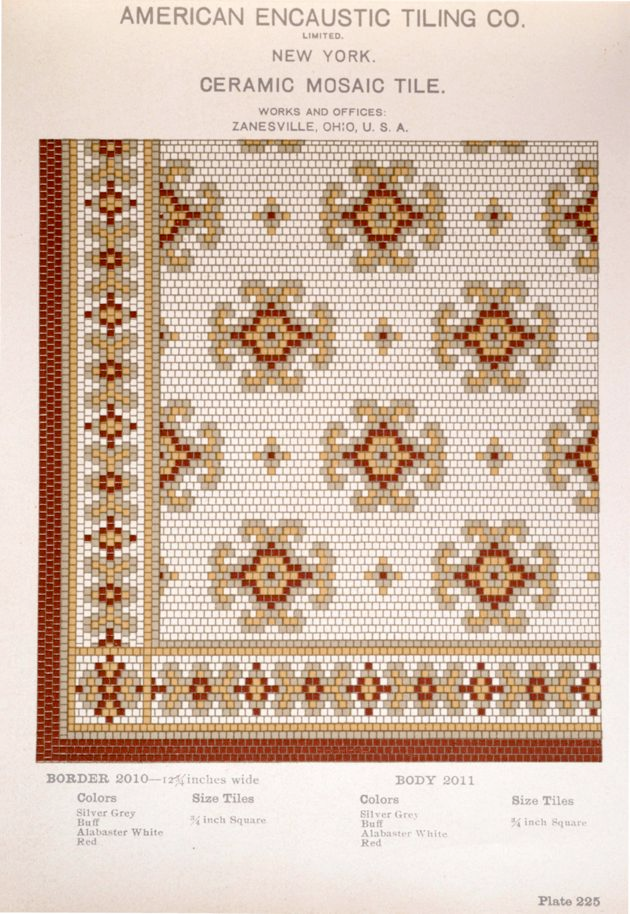 The American Encaustic Tiling Company became the world's largest producer of ceramic tile, and their mosaic catalog influenced many floor designs in American prewar period homes and traditional buildings, such as this fleur-de-lis motif.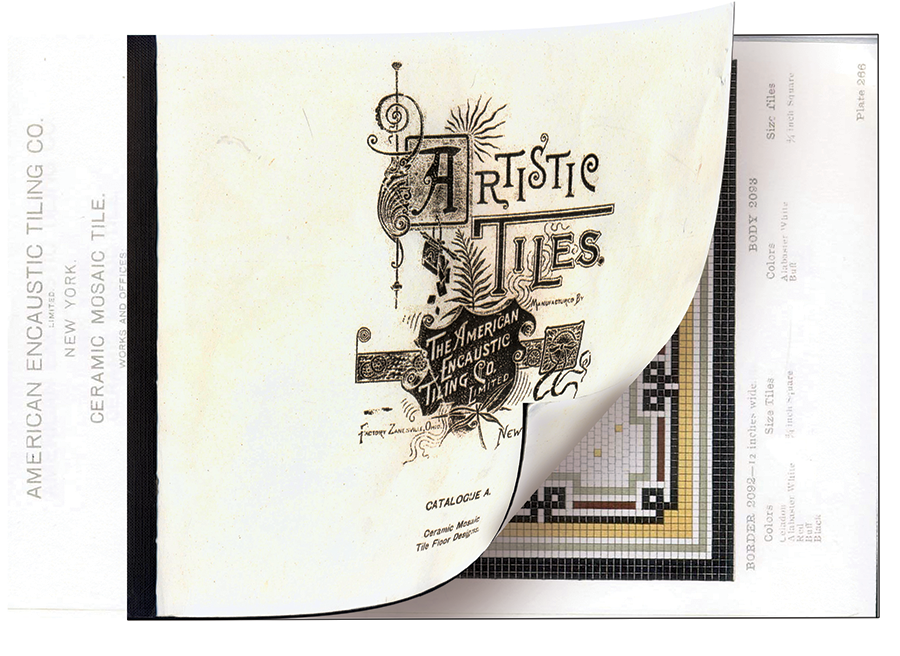 FINE POINTS: The elaborate mosaic discovered in St. Louis was originally inspired by a popular catalog from the early 1920's published by the American Encaustic Tiling Company of Zanesville, OH.  Many prewar mosaic installations can be traced back to this catalog.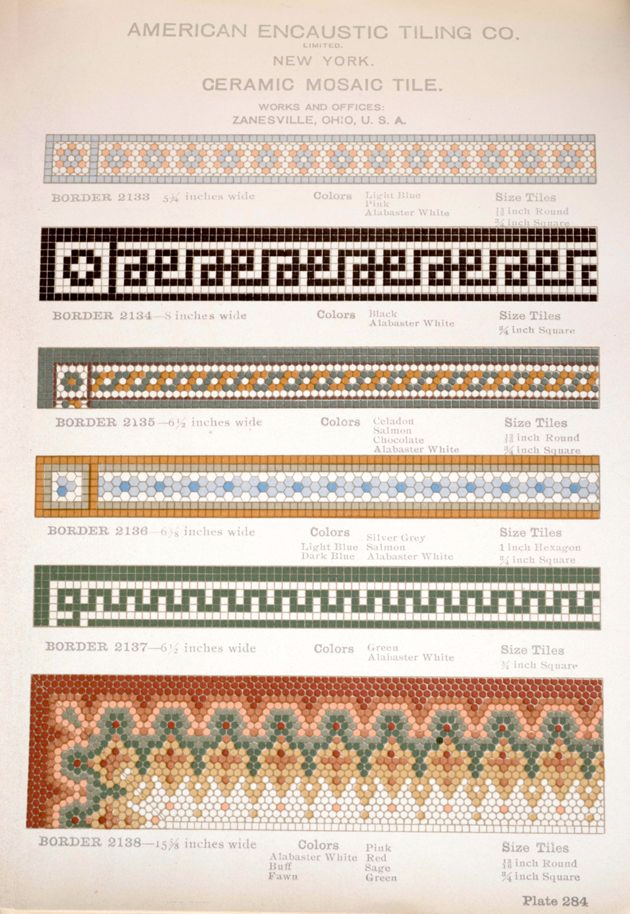 Our Restoration Nation featured this mosaic reproduction for their Victorian home renovation, modeled on a historic bathouse.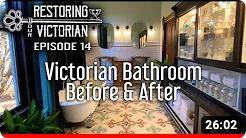 Our Restoration Nation - episode 14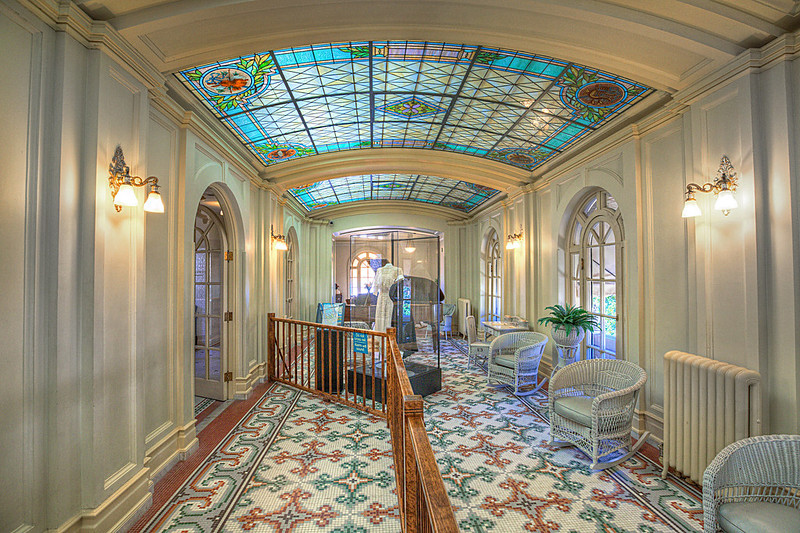 Inside the Fordyce Bathhouse, in Hot Springs National Park, Arkansas. [photo credit: Morgan Burke] 
The Subway Mosaics collection includes all of the unglazed porcelain mosaic shapes and colors needed to reproduce any prewar installation.  In-stock in bulk, your order will be assembled to your unique project requirements and creative vision.  View or Subway Mosaics Design Guide to get started.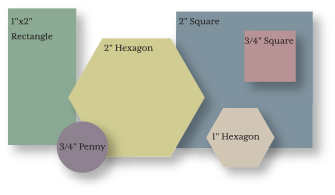 Order complimentary Subway Mosaics sample cards and display books with our Experience It program.