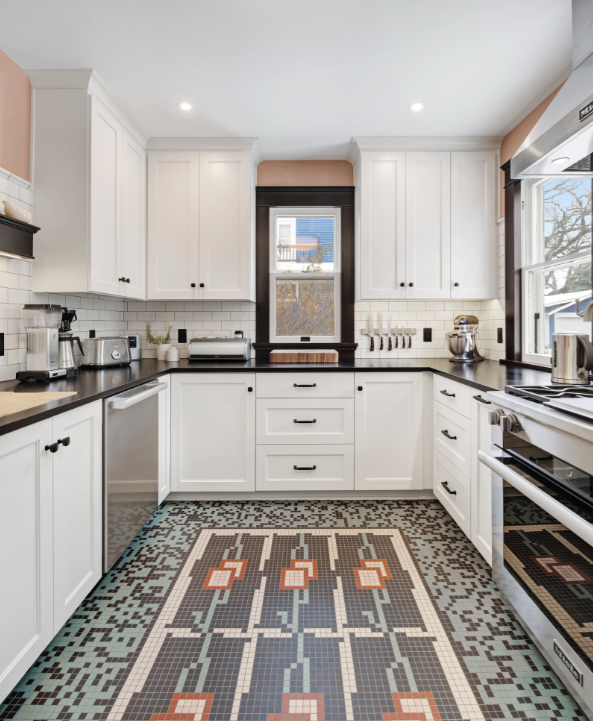 Period home kitchen remodel featuring a Subway Mosaics design in the Art Nouveau style
"That rug really tied the room together."
Walter Sobchak [John Goodman] in "The Big Lebowski"

Worldwide, unglazed porcelain mosaics were originally used to express the stylistic trends in the building arts. With their durability, versatility, and practicality, they became an essential feature of modern 20th century American homes, becoming as ubiquitous as indoor plumbing.
Today, design professionals and homeowners are rediscovering the vast potential of these mosaics for fashioning one-of-a-kind masterpieces from an array of color, shape, and pattern options. Whether you're interpreting architectural period styles, creating decorative motifs, or personalizing spaces, the possibilities are endless. What unique creation will you bring to life?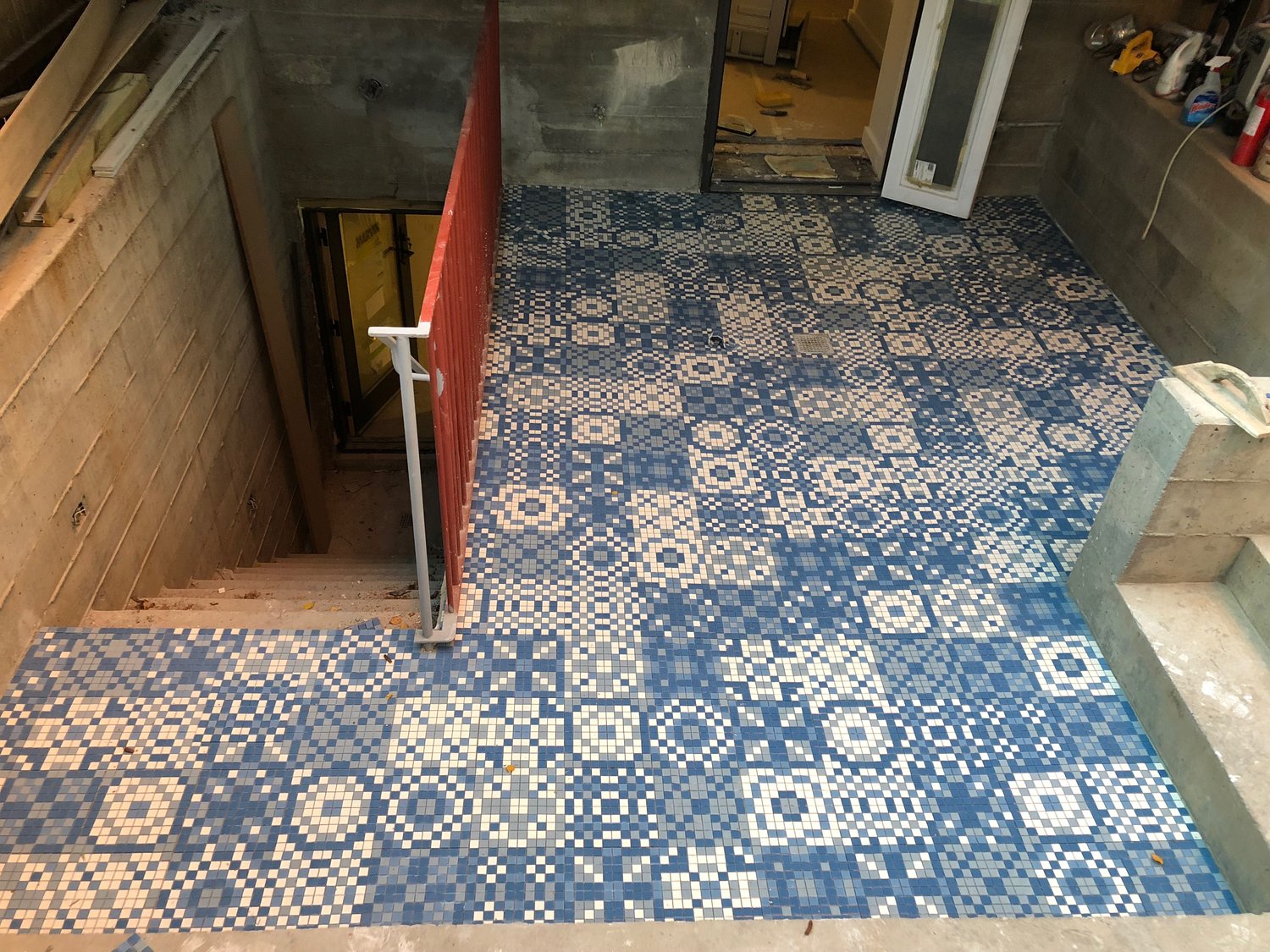 FINE POINTS: This patchwork design was used on an exterior landing at the rear entrance of the home, demonstrating the practical nature of vitreous unglazed porcelain mosaics to provide frost resistance, slip resistance and durability in demanding applications of all kinds. 
Inspired by traditional decorative tile designs, this architect reinterpreted the patchwork in a random arrangement of mosaic modules in blue shades from the 24-color Subway Mosaics palette.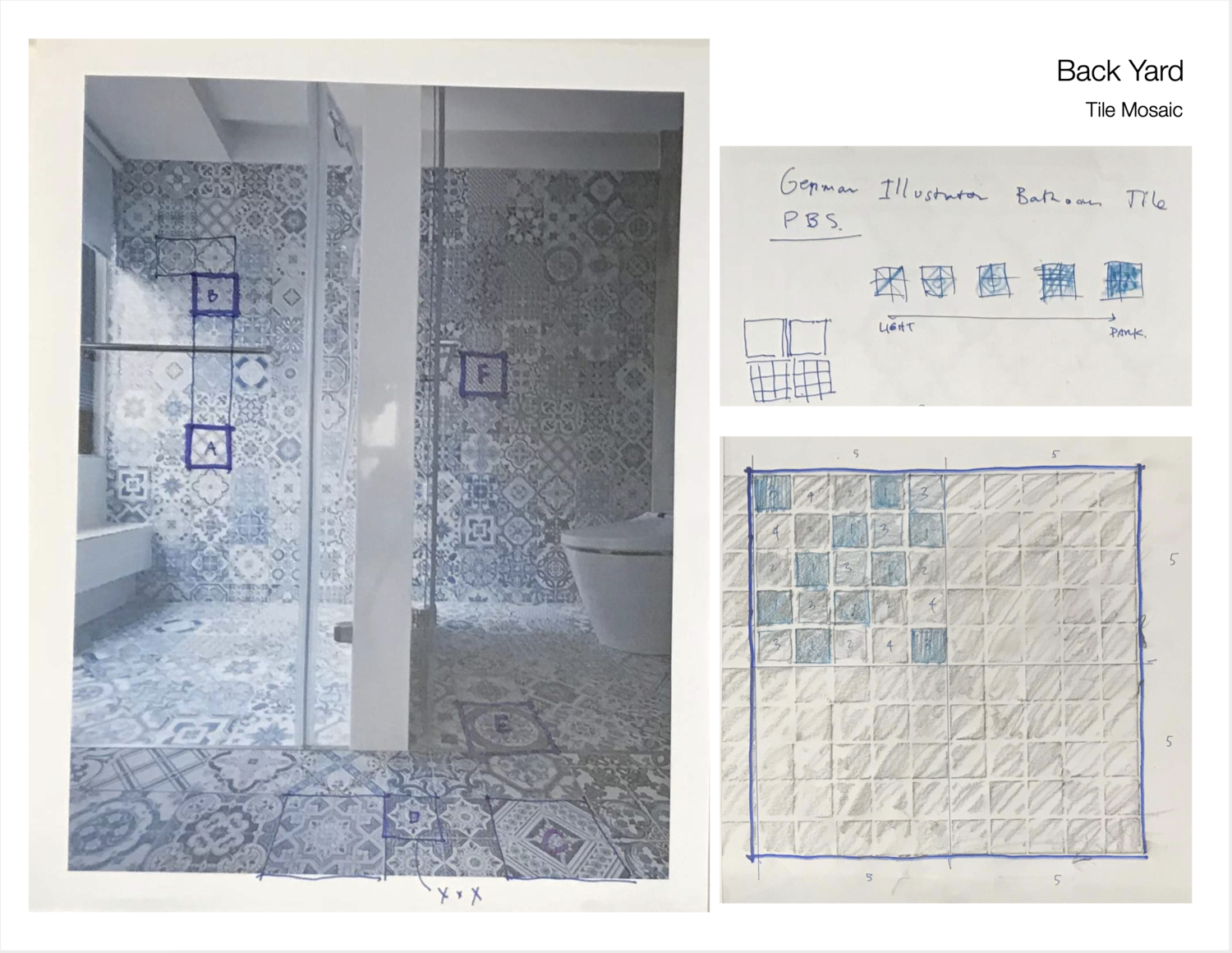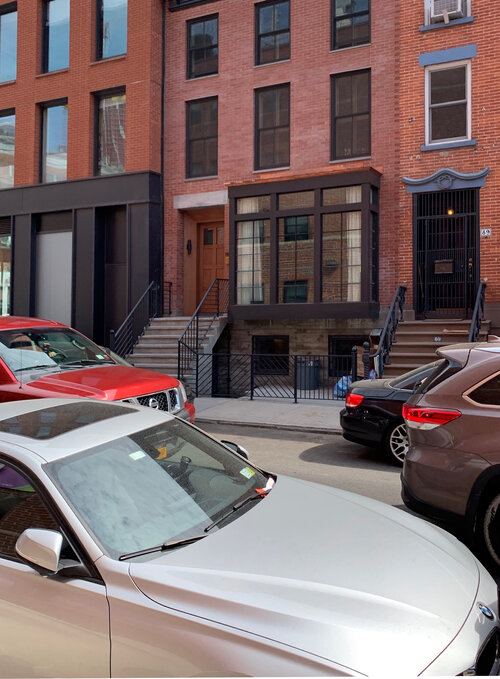 The patchwork mosaic is featured in a townhouse renovation in Brooklyn, NY designed by Peter Benoit Architect
FINE POINTS:  Heritage Tile offers design consultation services using visualization tools like Sketchup to render mosaic designs within a room model showing relative scale and fit to the space constraints.  
FINE POINTS: Vitrolite bathroom featuring Subway Mosaics basketweave mosaic composed of rectangles in Rose and White with Black dots.  The 24-color palette offers limitless coordinating possibilities.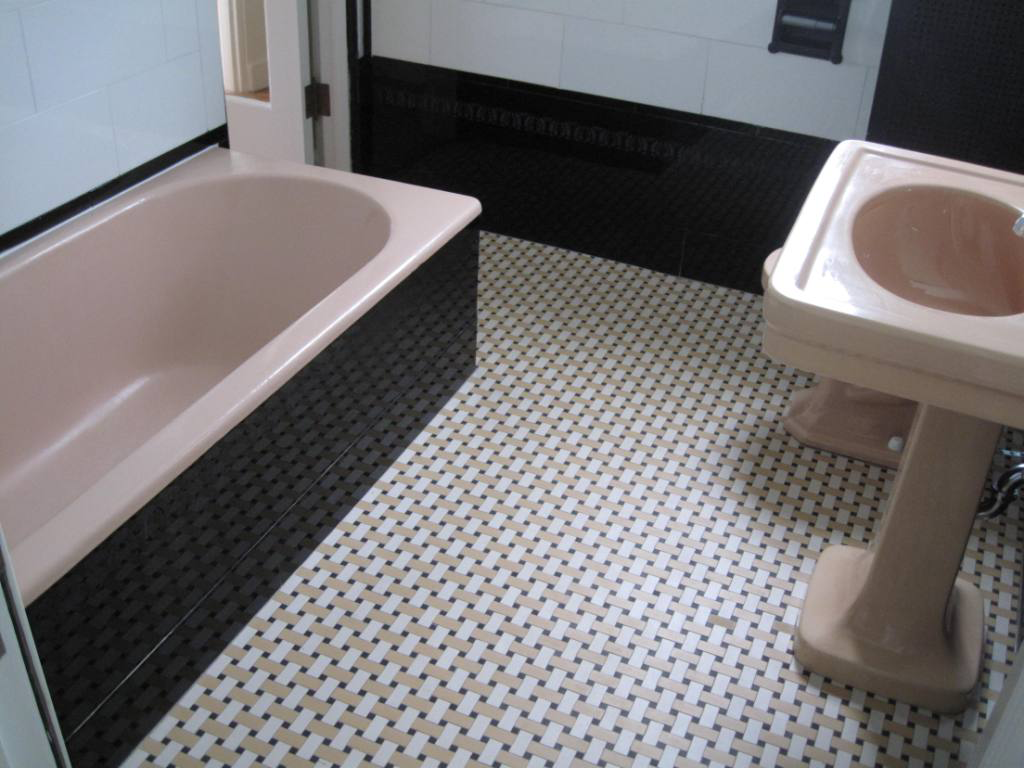 Order complimentary Subway Mosaic sample cards and display books with our Experience It program.
Member of the trade?

Join our online trade program to view trade pricing
and enjoy exclusive benefits.  APPLY NOW